WRITTEN BY MARY-ROSE SUTTON - 11/14/2018
Women have enough on our plates without having to worry about unexpected leaks.
From period stains to light bladder leakage, there's a lot going on down there, and unwanted leaks can really throw a wrench into a perfectly good day.
Fortunately, Leakproof Underwear, or "period panties", are improving the lives of women, and they're here to stay.
But with any new innovation, there are plenty of questions that come along with it...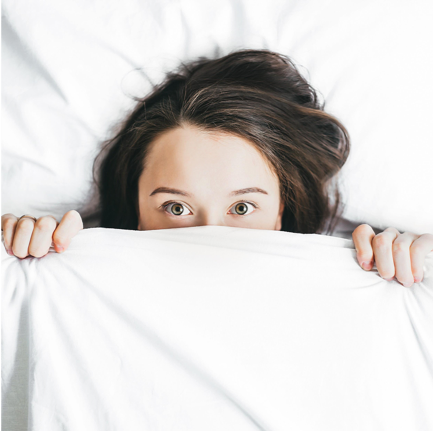 "Best undies ever! Comfortable and do exactly what they say they will!"
USE CODE LEAK18 FOR 10% OFF YOUR FIRST ORDER
What kind of "leaks" are we talking about?
From the time we were teenagers right into adulthood, women have been concerned about red stains showing up on the back of our pants, on our sheets, or on our chairs.
The reality is that 80% of women have experienced period leaks but there's never been a solution that really works.
And period leaks aren't the only issue we have to worry about. 1 in 3 women experience light bladder leakage, which can be embarrassing and inconvenient, especially at the office or in the gym.
Leakproof underwear is perfect for all kinds of liquids — period overflow, light bladder leakage, and even sweat.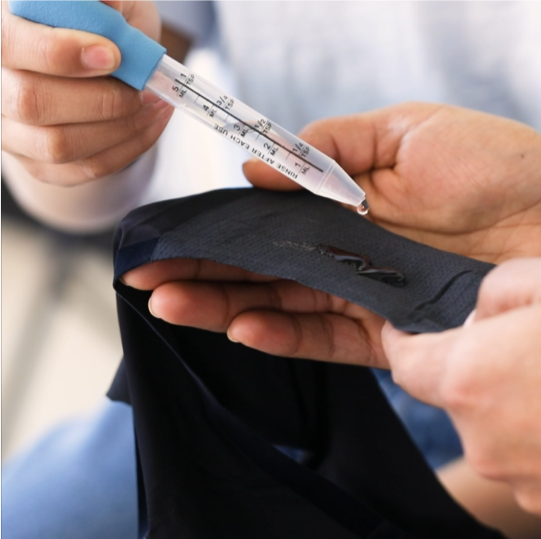 "They work great for LBL caused by running and are fantastic on lite period days"
USE CODE LEAK18 FOR 10% OFF YOUR FIRST ORDER
Able to hold up to two tampons' worth of liquid, our leakproof underwear can be worn solo on light days, as a tampon or cup back-up on heavy days, or for any of those just-in-case days.
But they're great for any of life's other little leaks, too, so you can plan to wear them when you are:
Running

Doing hot yoga

Pregnant or just had your baby

Horseback riding

Traveling

Laughing

Sneezing

Taking over the world …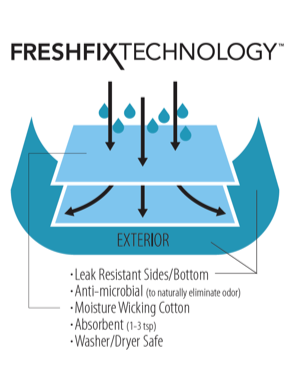 "Was skeptical at first but these leakproof panties are awesome! I love my leakproof panties!"
USE CODE LEAK18 FOR 10% OFF YOUR FIRST ORDER
How does leakproof underwear work?
Leakproof underwear feels just as comfortable as regular underwear, but it features game-changing Fresh Fix Technology® in the gusset area. 3
layers of performance fabric work together to keep you feeling fresh and dry:
A special carbon cotton inner layer wicks moisture away from your body, eliminates odor, and dries 2-3 times faster than regular cotton.


 

Our surprisingly thin middle layer absorbs up to 3 tsp of liquid – about 2 tampons worth.


 

A third leakproof layer ensures that no liquids can overflow onto your jeans or pajamas.
"Some of the most comfortable underwear I've ever owned! And NO PANTY LINE! :D"
USE CODE LEAK18 FOR 10% OFF YOUR FIRST ORDER
How many pairs do I need?
The best thing about leakproof underwear is that you can wear them exactly how you want to.
Some people have a pair for every day of their period, and if they're especially active, may have a few others for hot yoga or running.
Because they are seamless (no more pantylines!) and comfortable, many women have taken to wearing them as everyday underwear.
And since you're saving so much money on disposable products like pads and pantyiners, it's totally worth stocking up with a few pairs.
"Most comfortable underwear I have ever worn, completely leak proof, even on my full-flow days!"
USE CODE LEAK18 FOR 10% OFF YOUR FIRST ORDER
Are they good for the environment? How?
Because leakproof underwear can hold up to two tampons worth of liquid, you can say goodbye to pantyliners and tampons on light days.


 

They are machine washable and can be reused for years after your initial purchase, saving both the environment and your bank account.


 

They're designed to absorb all kinds of leaks, not just period blood, so they'll have your back for any unexpected sneezes too.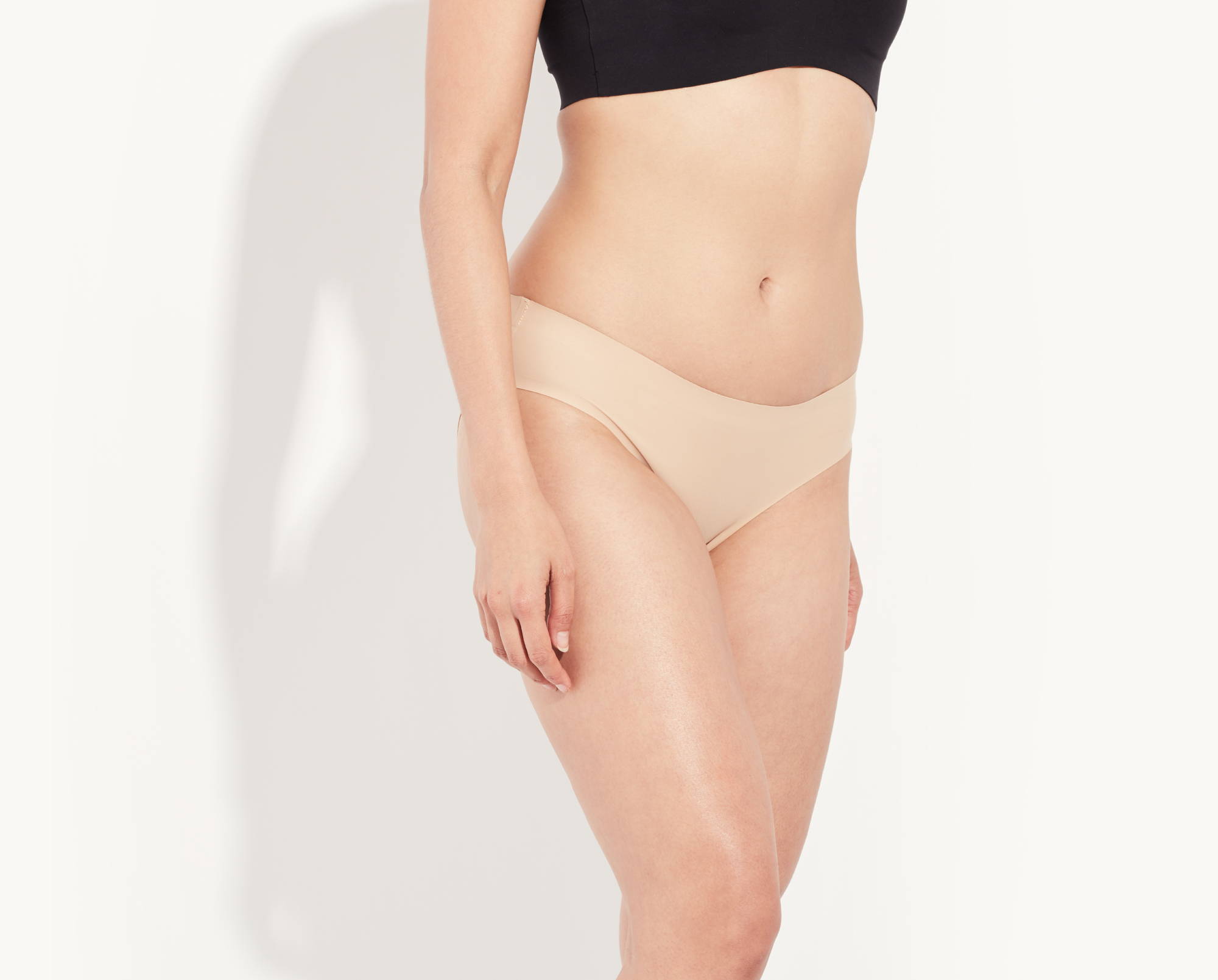 "So comfortable you forget you even are wearing underwear. Dry fast and do there job great!"
USE CODE LEAK18 FOR 10% OFF YOUR FIRST ORDER
Still Have More Questions? Yes? Well, great!
Wash your leakproof underwear just like you would any other pair. Toss them in the laundry with the rest of your dirty clothes (some people like to rinse them beforehand, but it's not necessary) and then hang them to dry.
Can you wear them on their own?
It depends on how heavy your flow is! We recommend testing them as back up before moving to full-protection, although many people wear them on their own on light days or in the days leading up to their period. And if you experience light bladder leakage, these will work great.
Your Leakproof size is probably the same as your standard underwear size, but check out our custom Size Finder to know for sure.
Build a Leakproof Kit and save $32. You'll get three pairs of leakproof underwear, a Knix bra, a pair of Knix socks, and a gym bag!
Or, if you just want to give our underwear a try, use code LEAK18 for $5 off your first order!
*** USE CODE LEAK18 FOR 10% OFF YOUR FIRST ORDER ***