self care
Transitioning Your Skincare Routine from Winter to Spring
Hello friends! My name is Lucky Bromhead and I have been a makeup artist for almost 30 years. You may be familiar with some of my work as the personal makeup artist for Catherine O'Hara and Annie Murphy (as Moira and Alexis Rose) on the multi-award winning Schitt's Creek. I primarily work in television, but I also work with musicians like Alessia Cara and I adore doing red carpet, runway, and editorial makeup as well. (Editor's Note: Lucky is responsible for the most iconic look ever seen on TV, see below)
.
The skin is your most precious canvas, and the ritual of taking care of your skin is crucial. I'm here to offer some guidance as we move from cold, dreary, windy winter into glorious, hope-filled spring— and what that may mean for your skincare routine. 
Here are 5 tips to get your skin ready for spring! 
Spring cleaning 
It's important to take stock of what's in your skincare cabinet and throw away old, unused, unloved and expired skincare. Yes, skincare expires— so we need to clear away the old and make some room for the new. 
Washing your brushes is also a simple step that is a huge game changer when it comes to the health of your skin.  An unwashed brush can harbour all sorts of bacteria that's not good for the skin. Wash your brushes with gentle shampoo or brush cleanser, reshape when wet and lay flat on a towel overnight to dry. Also consider discarding any old makeup sponges and start some fresh new ones.
Exfoliate your skin
Even very dry skin needs help sloughing off dead skin cells that can clog pores and impede your skincare from working to its best potential. I love a gentle exfoliant like Tatcha's The Rice Polish. It's calming and friendly for almost any skin type and won't over exfoliate your skin.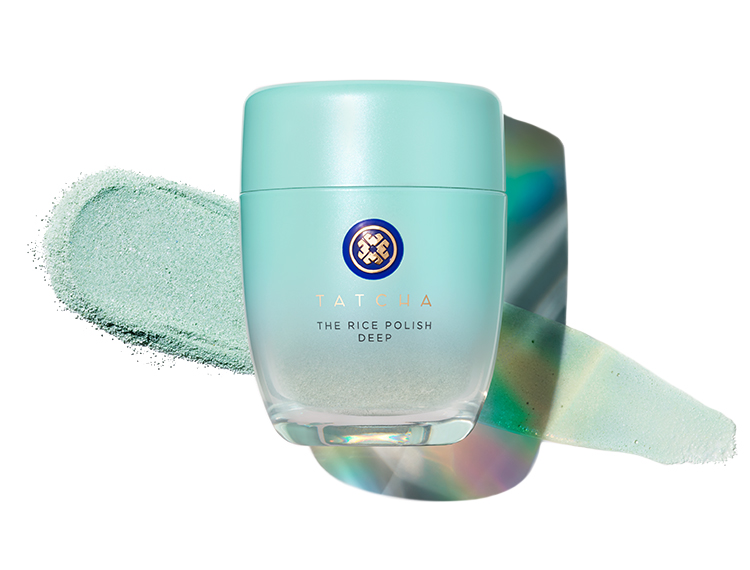 I also suggest exfoliating as part of your nighttime routine as skin cell turnover takes place at night. This will make your skin more receptive to your skincare.
Serums
This essential skincare step offers customized results with super potent formulations. A serum is usually a liquid or gel containing high concentrations of skin actives, and they're able to penetrate more deeply than other topicals (like moisturizers). Choose a serum for your individual needs and apply pre-moisturizer.  One of my favorites is Jordan Samuel Skin's Siero Antiossidante Antioxidant Serum. I also love a tool like DERMAFLASH's Dermapore Ultrasonic Pore Extractor & Serum Infuser to help optimize the serum's absorption into the skin.
Moisturize
Look for a formula that's lighter with a lower viscosity than your winter moisturizer. As the weather becomes warmer, skin holds on to more water and doesn't require as much deep and rich hydration. Weleda Skin Food Light Nourishing Cream is a great example of a lighter yet effective formula. Make sure to add some SPF too— there is a big misconception out there that darker skin doesn't need SPF which is FALSE! Everyone needs SPF. 
A tip: the minimum SPF in most day creams ranges from 15 to 20, but if you're going to be exposed to the sun for longer periods of time, opt for a higher SPF of 30 or 40.
Don't forget your body!
From the décolletage to the tips of the toes, spring usually means showing a bit more skin.  Scrub the winter away and expose the glow with a body scrub like the Mint & Honey Butter Scrub by Essentials By Temi. You can keep your skin extra lush with a bit of spray on body oil like Caudalie's Divine Oil (which can be used for the face or hair as well).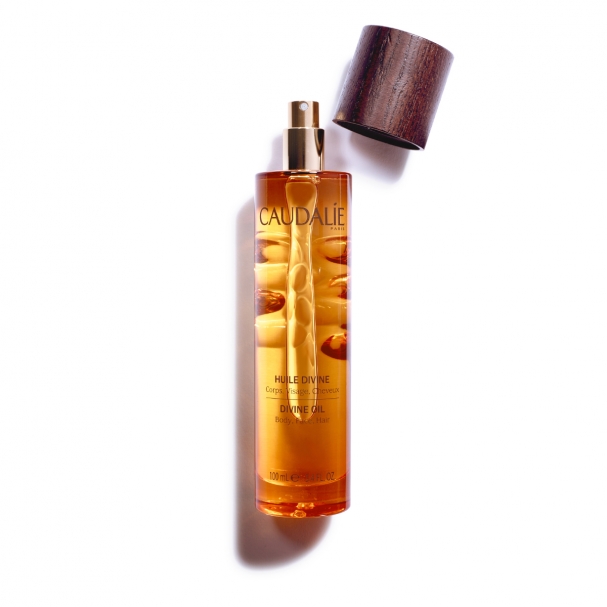 Of course—  don't forget to protect your skin with some SPF! Shiseido's Ultra Sun Protector Lotion SPF 50 smells divine and leaves no white cast on the skin, no matter your skin tone.
Thanks Lucky! You can follow along with her star-studded friends and catch her Golden Globes looks here!
.